I been Having a problem with the class expansion patch is installed it does not work for some reason.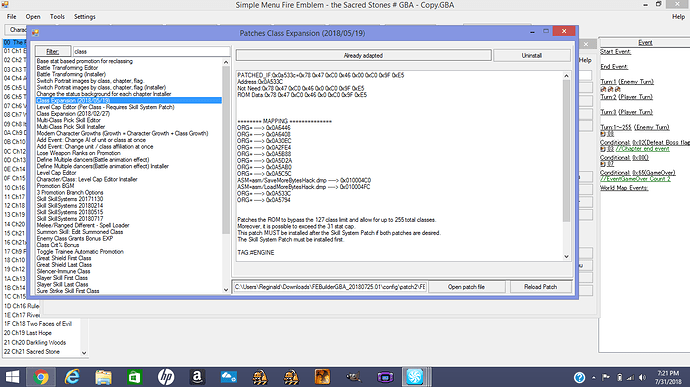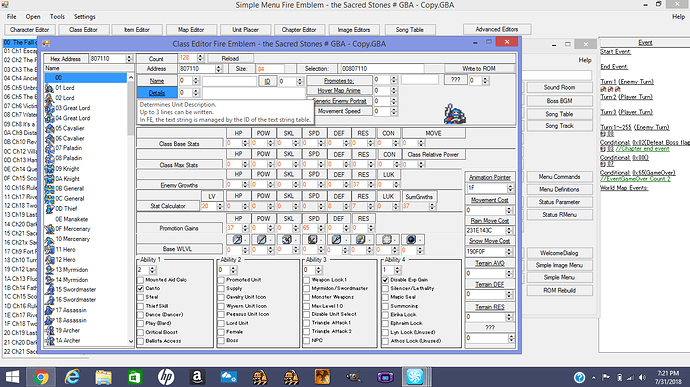 "class expansion patch" is a patch to solve problems associated with class expansion.
It is not a patch that allows class extension.
Since class expansion causes various problems, the default is hidden.
I recommend NOT extending the class.
It is because the risk is larger than the merit of extending the class.
FE has many unused classes.
For example, 0x10 female mercenary, 0x46 bard, etc. are unused.
Besides,depending on your remodeling, You will be able to reuse citizen's classes(0x6D-0x72), monster classes, classes used in the cutscene(0x73 - 0x7B), etc.
if you really want to expand the class, there is a toggle switch that displays a button to extend the class in the Menu -> Setting -> Options -> Function Tab.
However, you need to fight against various bugs associated with class expansion.
I recommend not extending the class.
Ok Thank You. Though i kinda sad that i can't make more classes without there being bugs. I guess i'll just work with the skill system to make things more interesting for my games then.
If you want to add classes, try replacing unused classes like Queen, Peer, or even some monsters if they aren't in your hack(s)
I never actually thought of that thanks.