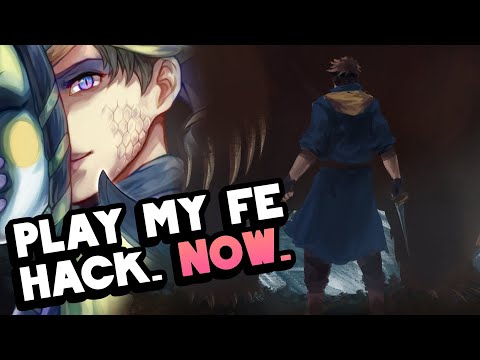 BLOODLINES 3.32
Base game: FE7U
Recommended Emulator: VBA (This was not tested on m-GBA or VBA-M, so you will most likely experience unintended bugs due to m-GBAs accuracy. This is your warning)
Contains 19 Chapters (It is not complete)
https://drive.google.com/drive/folders/1nzAmkU7wV-iToNOwqnOD9zKfMMjlNN0v?usp=sharing
Contained in this ZIP is a Readme and the .ups patch of Bloodlines 3.0!
We're back. Its been like 5 years and this project started like like 2015. Crazy how that works. I'll post some Readme stuff here in case you're lazy:
Summary

-Notes/Bugs-

Because its the first version of 3.0, stress testing Bloodlines/looking for glitches will likely yield unexpected results. This may cause cutscenes to crash entirely.

There is also a lot of ASM/mega wizardry here, as well as experimental AI that may or may not work properly in the odd circumstance - If anything looks/feels really strange or may literally crash, its probably because it wasn't an expected behavior from AI.

I will of course aim to fix any chapter ruining/game breaking bugs ASAP. Again, its 3.0, not 3.5.

Finishing the last chapter will bring you to the "End of Patch" Chapter

If you try to skip a riddle cutscene, the game may hang. You'll need to hit restart to get out of it.

hitting B to skip cutscenes might merge a bunch of cutscenes together at times, so if you press B, just expect that it could happen.

Further, I plan to upload a .txt of the music used. I just didn't have time to do that tonight.
I plan on working on the opening post, and I do intend on inserting a custom world map to help with context of the world. So, for now, you can have this old world map CG to help get a reference of where places are in the world
Additionally, I've created a public Bloodlines Discord. Here is where you can talk about the hacks features and whatnot in depth. All are welcome, just don't be a stinky head.
It's been so long… thank you everyone for your kindness and patience. A lot has changed with the project and I'll be around to make sure game-breaking bugs get resolved. Its still only the .0 of 3.0, after all.
Not much else to say, please enjoy and have a good night!