I think I should go for my question. Is possible to add more space in maps chipsets? FE8 has plain, plain II, plain III, castle, castle I, fort, fort II, mountains, dark temple, etc.
I was wondering if it is possible to get more space to insert a different chipset and create new maps. Let's suposse I don't wan't to overlap the original fe8's chipsets.
I was searching in FEGBABuilder and I found this, but I'm not sure if it is this that can do the trick I'm wanting to do.
I'm sending some images if you couldn't understand my question.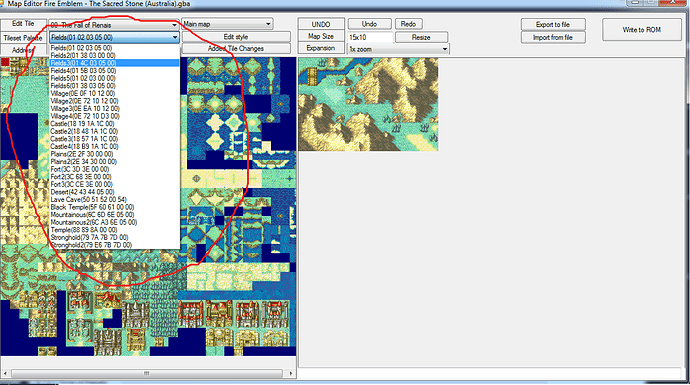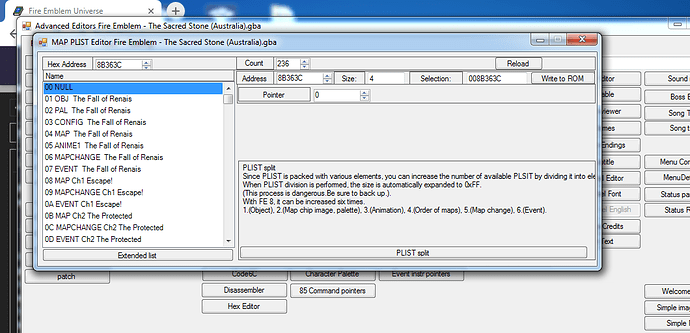 If you are wondering why the question, is because I'm creating a Hack for some friends. And I wanted to use the testers maps to create two specials leves with the old FE style map.