So I am trying to insert more battle animations, like halberdier and great knight for example, into FE7 with FEditor Adv without replacing any existing animations. I have already successfully added the halberdier at slots A3 and A4, but when I try to add any more animations past the A4 slot I get this error: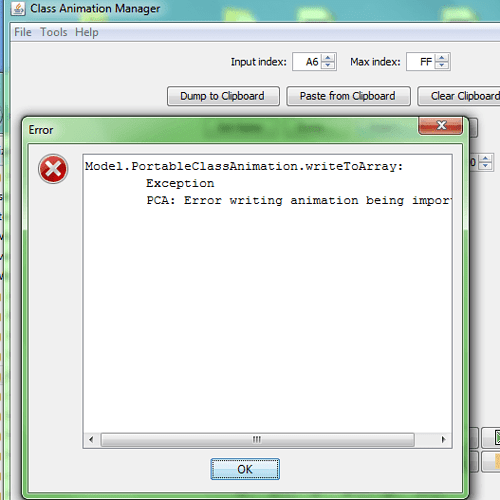 Anyone know what this means? I know there is no problem with the animation, I can successfully insert it anywhere earlier in list but once I get past A4, FEditor gives me this error.
Is there no more free space for FEditor to save the animation or do I need to repoint its data or something?