So Im working with FE8 on FEBuilder and I've run into some weird issues with staves. I havent tampered with them personally, so I have no idea how this happened. First, the symbol above the unit on the overworld for sleep has been changed to something I don't recognize.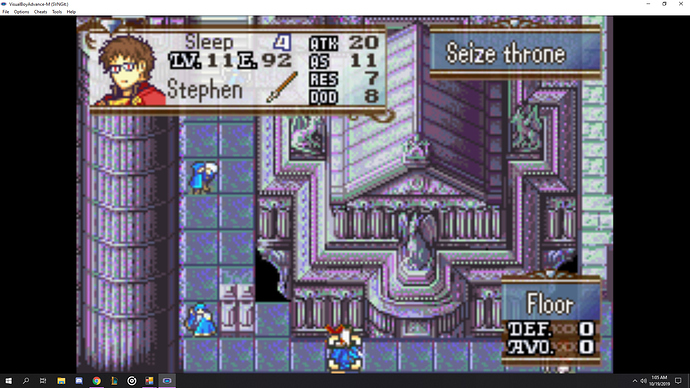 Other status effects display correctly. Second, while Berserk displays correctly, once the part of the turn for the unit to move comes the game crashes. These likely require a Report.7z.
Then a much simpler issue, I made an extra flying class, but whenever it moves on the overworld it makes the sound of a horse moving. I'm just not sure where to change this.
Thank you to anyone that gives any advice or help. It's very appreciated.