Greetings, everyone! I'm here to announce that my game (dunno if this counts here because it's not a hack, though let's pretend it is) I've been working on using the SRPG Studio engine. This is a 6 chapter long demo, so I hope you can enjoy.
Here's a bit of the "unique" mechanics I made for it:
-fixed hit rates, aka 100% hit (used this because of SRPG Studio's weird RNG)
-Bows are 2-3 range
-Units always level up HP and Weapon Level (Growths don't exist)
-To replace growths, units gain guaranteed stats on certain levels (x unit gainhs +y stat at level z, for example)
-Every unit has their own personal weapon.
-Mounts and dancers get Canto+.
-A New Game+ feature.
-Crits don't exist outside of certain skills.
Here's the download link: https://mega.nz/#!sdtQGQwY!KLmvYrrNC0bIYofamyxTIhISP2psRAU89ZfmGD6VM9o
Screenshots: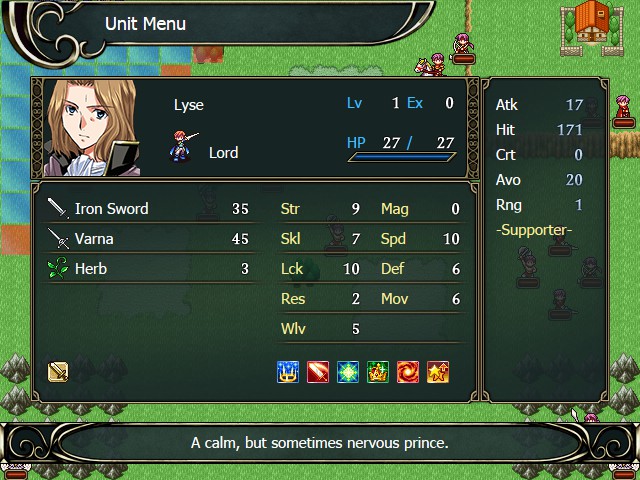 Have fun!