After having fully enjoyed FE4 properly fantranslated, I wanted to be able to enjoy FE5 in the same manner, but as of yet, we are still not there. I've also been learning how difficult in particular it is to actually translate Thracia due to its file structure. I was still able to enjoy the game via HUD patch and 2 FE5 vets guiding me through the story, but I have also seen how it can be to suffer through FE5 with the old and sometimes buggy story translation and can imagine how bad it would be without a person to guide you…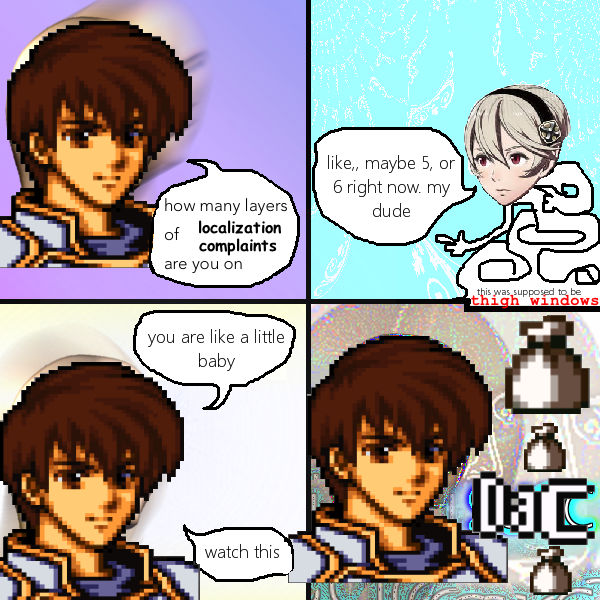 So the end goal of this project is to remake Thracia 776 via GBA romhack faithfully, the gameplay being functionally the same as the original SNES game. The one exception might be starting map repositioning, as recreating Thracia's positioning system might be more of a hassle than it's worth since it appears that most people, even some of the most diehard fans of the game, are not fond of it and would be fine if it got replaced with GBA-style positioning.
I've made myself some Trello boards to keep track of what would be needed for the project. I'm currently learning and using FE Builder GBA with FE Midori as the base to test and make proof of concepts of applying the things needed. Final main build will probably use FE8 as the base.