Hi and hello everyone, I'm Trez and I'd like to showcase a romhack that I have been working for a couple of weeks now
Fire Emblem: Doki Doki -it's a work in progress-
Is a hack of FE8 and features characters from the popular visual novel Doki Doki Literature Club.
I just wanted to let y'all know that prior to this, my experience in FE Rom Hacking is just changing character portraits through FEditor and messing with Nightmare.
Characters:
MC
Class: Mage Lord

Mug Used: Kiran made by FireEmblemier
Monika
Class: Lord


Mug Used: Monika v2 made by DerTheVaporeon
Sayori
Class: Valkerie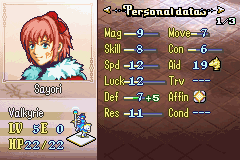 Mug Used: Sayori made by DerTheVaporeon
Natsuki
Class: Sniper (I was gonna make her a Berzerker as a reference to Buffsuki but I scratched it lmao)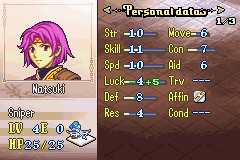 Mug Used: Archer Wendy made by DerTheVaporeon (this was the only mug that I could find that looked like Natsuki)
Yuri
Class: Swordmaster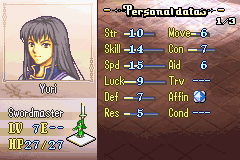 Mug used: Karla from FE7 (it's a place holder till I find a mug that looks like Yuri)
You may have noticed that everyone is a promoted class, I made that on purpose, as I plan for this hack to have 10 ish chapters tops.
I've worked on three chapters so far, reusing assests from the base game. Still a little unbalanced but I'm working on the story/cutscenes first.
I'll make an update with a video and the custom animations I used.
Now here are some screenshots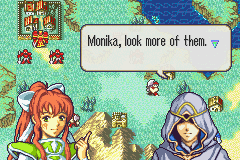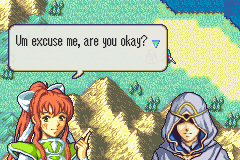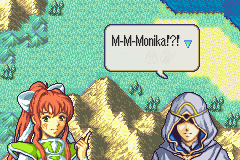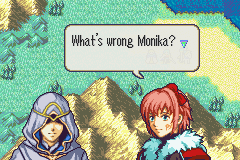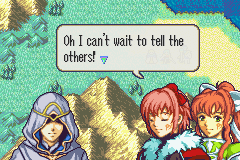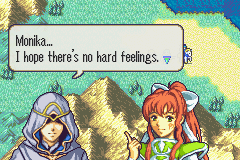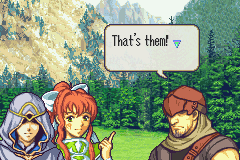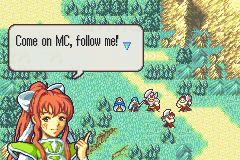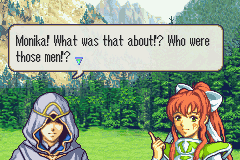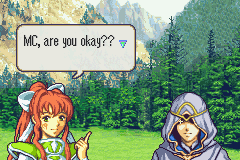 Special thanks to
DerTheVaporeon for his mugs
FireEmblemier for the Kiran mug
https://emblem-anims.herokuapp.com/ for the database of animations
and FEGBABuilder.
Please tell me your thoughts, I would love to read em.