FE8U c-Skill-System Mokha Rebuild
Project of FE16-RE, a Skill-lite and C-HAX style FE8U SkillSystem rebuild in C.
---
Main Features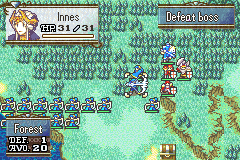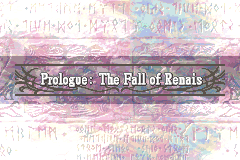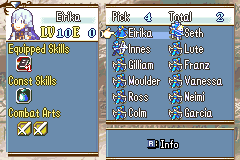 Three-Houses style skill & combat-art system.

Pick unit skills & combat-arts on prep-screen.

Three-Houses style level-up, battle-calc.

Unit Status reworked so that we can get 4 bits buff & debuff status with a modular info table.

CHAX style buildfile project with better quality and stability, including c-Str/Mag-Split, c-Item-System-Rework, c-Battle-System-Rework, c-Stat-Screen, Post-Action hook, etc.
---
How to compile
For windows user:
Clone repo with command git clone --recursive https://github.com/MokhaLeee/FE8U-cSkillSystem.git or update submodules with git submodule update --init --recursive after cloning, or just download each submodule inside Tools/ folder.

have devkitARM installed, and the DEVKITARM env variable set.

have python 3 installed and in your path. (the makefile should be able to find the correct python executable name. See tools.mk.

Download EventAssembler release, and unzip which in Tools folder.

Put Fire Emblem 8: Scared Stones(sha1: c25b145e37456171ada4b0d440bf88a19f4d509f) clean rom named FE8U.gba in directory.

Open Msys2 (which will be installed on DevkitPRO installation), or Windows terminal and get into current folder, to build rom FE-cSkillSys.gba:
sh makehack.sh all

Further more, you can make clean to clean build outputs.
You can directly assemble Main.event through Event Assembler, and for more details, you can see tips on StanH's CHAX.
BTW, since I may update the repository of C-Lib from time to time, so I suggest you update each submodels any time you want to compile this through commands:
git submodule sync
git submodule update --init
git submodule update --remote

Q & A
Q: ERROR with switch statement when assembling C, where EA would told me Undefined identifier: _LP___gnu_thumb1_case_uqiA: Change optimize-options of gcc from Os to O1 or O2 inside make_wizardry.mk.

Q: ERROR: ModuleNotFoundError: No module named 'six'A: You need to install some modules for using TMX2EA. Make sure Python3 installed and get into Tools/FE-PyTools/TMX2EA folder, then,pip install -r requirements.txtJust follow to Tools/PyTools/TMS2EA/SETUP.md.