Good day, everyone.
It has not been too long since the last development update, but I'd like to mention a few issues in the game that will be fixed in the next update.
First off, hard mode will be available fully tested, and it will probably be the recommended/standard difficulty. Some people have mentioned that the game is easy and/or not challenging enough, and I honestly agree. If you've felt the same way, you'll probably enjoy the experience that the new and balanced hard mode has to offer. Additionally, easy mode will be made available as well.
Second, Sidequest requirements will be overhauled. In the current version, it's quite easy to end up in a situation where it becomes impossible to unlock any more sidequests (since you have to beat the previous sidequest before beating the main story chapter that'll unlock the next sidequest). In the new version, sidequests will be unlocked on the world map automatically after beating the appropriate story chapter, but you will have to meet requirements before being able to start a sidequest. This means that you'll be able to tackle the sidequests at your own pace, rather than being on a constant time limit of sorts.
Third and finally, there'll be more vulneraries and gold made available to the player. The former will be especially useful in hard mode, and the latter was a necessary change since you currently can't really get any cash before Chapter 4 unless you do the sidequest.
I haven't had much time to work on the hack recently as two critical exams of mine are coming up; I'll try to get the update out as quickly as possible once that's over.
And hey, why not; here's the map for the third sidequest that will be in the new version.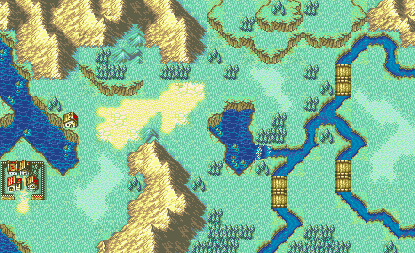 And as usual, I've been making some more music. The FE8 NIMAP is really something else!

That's all for today. Cheers!