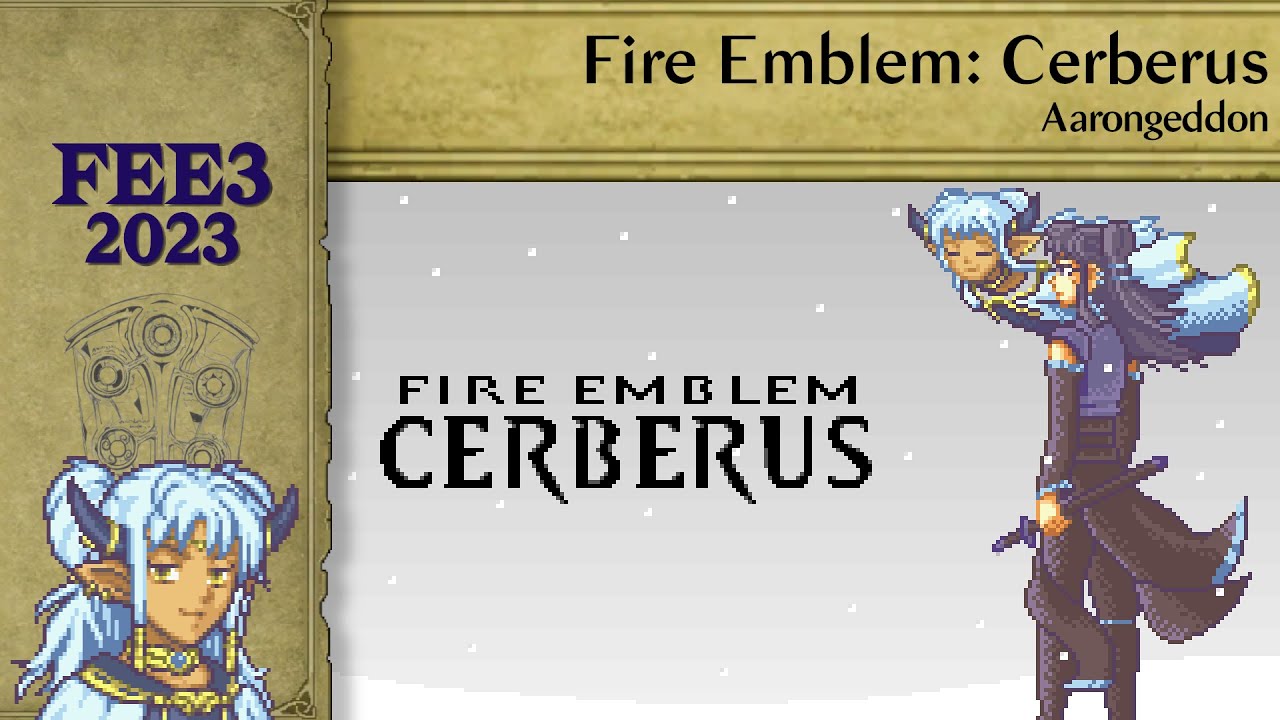 Cerberus is a romhack I started about a year ago, although I took a long break from it for a while. Rather than the usual larger scope of most FE stories, I went with a story more focused on a single character; the orphaned scion Pandora.
Some noteworthy features:
Pandora is joined by a phantom known as Batibat, who she can summon 3 times a chapter as a hard hitting mage that vanishes at the end of your turn.
Skills are absent, although there are several characters with exclusive features that make them unique from other units, such as the occultist characters.
Several hybrid strength and magic classes, however these are designed around a single power stat rather than a split.
A new type of enemy, monstrous foes have large defensive bonuses granted by their weapons. Their weapons have low durability, and after fighting a few times, will break and expose them to regular attacks.
Passive equipment exists as additional gear for your characters, and enemies. Each is an item that passively gives bonuses to the unit holding them, however most are balanced by an additional stat penalty as well to make them more interesting.
Several new classes, all with new custom animations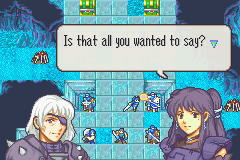 More details:
Story

Far to the northwest, is a frozen land shunned by civilization, Allgrave.
Pandora fled her home as a child when her family was murdered by the nation of Krast. With only her trusted knight, Elvira, Pandora crossed the mountains into Allgrave, a harbour for those with no where else to go. All seemed fine as Pandora grew up, until one day a fated encounter reunited her with an imaginary friend lost with the rest of her old life…
New Classes


(this gif is so low quality sorry lmao)

Mystic
One of the two base classes for the Fenran race, Mystics are a hybrid strength and anima magic class. Relying on their natural Fenran high speed and high luck, Mystics are hard to hit, and can double most enemies. What they gain in speed they lose in raw power however, and they rely on low resistance to take out enemies efficiently. Like all Fenran, Mystics move one tile further than other unmounted units, and can rely on their claws for physical damage. Mystics will promote into Savants, gaining staves. (Savants are not made yet)

Warden
The second base class for Fenran characters, Wardens wield bows instead of magic. Their stats are more rounded out than Mystics, having more bulk and more power to make up for the lack of magic. Speed and luck remain their standout stats. They too move an additional tile compared to unmounted units, and have access to Fenran claw weapons. Wardens will promote into Guardians, gaining increased movement and improved terrain traversal. (Guardians are not made yet)

Longsworder
The rank and file infantry of the Krastian army. Longsworders, surprisingly, are swordlocked units with rounded out stats. While this is mainly an enemy class, playable Longsworder characters will exist later in the hack. Longsworders will promote into Landsknechts, giving them lances in addition to swords. (Landsknechts are not made yet)

Occultist
Dark mages studying ancient arts to unlock the secrets of anima magic that the Fenran use exclusively. Dark mages are another hybrid class, using both dark magic and axes. Occultists have varied stat distributions, although raw power is their standout stat. Due to their studies, each Occultist character has a unique magic ability that only they can use, complete with unique animations for each. Fidelis, the first playable Occultist, starts each chapter with a single use of her Luna axe. Once used, it'll return to her inventory 4 turns later. Occultists will promote into Ritualists, unlocking anima magic. (Ritualists are not made yet)

More to come in the future
Batibat

Pandora can use the summon command to call Batibat, who can fly and cast her signature spell, Extinguish. Batibat is invulnerable and vanishes at the end of the turn she was summoned, and can only be summoned three times a chapter. Any items she picks up are passed to the convoy.
Do do list:
Custom soundtrack
Custom menus and interface
Implement support convos
…Finish the rest of the chapters
v0.1.5 Update:
Remade and fine tuned Batibat's eventing.
If you promoted a character in version 0.1.4 or older, you will need to make a new save.
(sorry for the inconvenience)
Past Updates

v0.1.3 Update:

v0.1.4 Update:

Bug fixes (Thank you Krim!)
Download Link

PLEASE READ BEFORE PLAYING

Please be aware that due to one character in particular, this romhack has frequent explicit language.
Currently, there are eight playable chapters in the public release, one of them being a hidden gaiden chapter. The final version will have around 28 chapters.
The soundtrack is mostly vanilla FE8 for the time being.
This is a work in progress, so not all writing is final.
Credits

Animations
Cornontherob (Skull King)
Seal (Bael Queen, Skeleton Legion)

Item Icons
2WB
EldritchA
Ereshkigal
Indogutsu Tenbuki
LordGlenn

Patches
7743
Aera
Agro
Alusq
Blademaster
Brendor
circleseverywhere
Hextator
jjl2357
Kaito
Leonarth
Nintenlord
Scraiza
Snakey
Stan
Tequila
Venno
Vesly
Zane
Zeta
Thanks for checking this out!