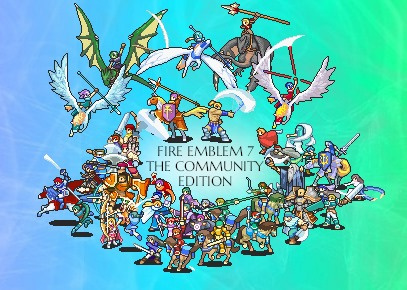 Salve, fratres et sorores!
What's that? I proudly call it: "FE7: The Community Edition". What I did is compile ALL the custom character animations from the community and added many of my own. This way nearly all of the playable cast has custom animations (minus a select few when I felt like the default one fits them alright). What is more, some of the most important bosses got custom anims as well.
The hack changes nothing in terms of gameplay or story, it's simply a graphical update.
This is the definitive version of FE7 for me.
I made it some time ago, as a consolation for the FE community after "Da Youtube Drama". I originaly posted it on FE ft' for All, but I thought I'll repost it here so that it can reach wider audience.
Anyway, enough rambling from me, here's the link, enjoy! (all credits included)
https://drive.google.com/drive/folders/1CXM9ayQ1gnuG07ns50trrFGBUgK3j-Lo?usp=sharing