So, me and a few other guys were talking about soloing every FE game in the series with just the lords. We decided to give it a try. I took on FE6: Binding Blade, since it's my favorite game in the series.
Here are the rules:
You must play on the hardest difficulty you can handle.
You must only ever use the lord(s) (You can use staff/thief/meat shield units if you are forced to, depending on the game. Just make sure they cannot attack, if possible.)
You can use stat boosters.
If you are literally unable to use your lord (like RD 3-13), you can skip the chapter.
[details="Chapter 1: Luck Based"]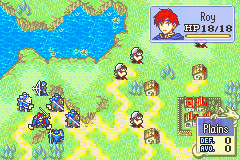 It all begins here. Going to first start with giving Roy every item.
After that, I'll just go here and they'll all have 22% hit. gg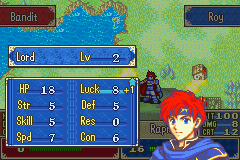 I can already tell this will be great. I sure am lucky.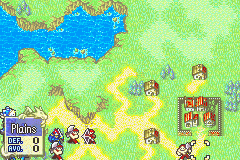 Plan is working, but that village is gonna get fucked. RIP.
Okay, this actually isn't that bad. I want more res though.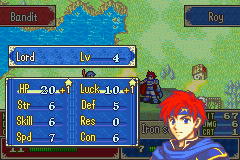 Well, I sure am lucky, aren't I?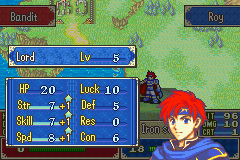 I feel like something's missing here. Hmm…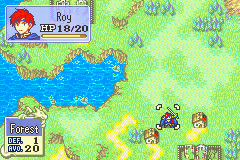 So, I went up here and cleared out two of the axe users… so far, so good. At least I'm not down in the corner anymore.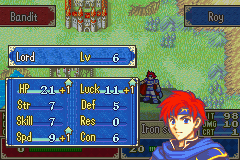 sigh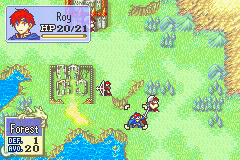 We're almost done. Got these guys to come down to me, so once they're out I can hopefully rek the boss.
He'll never know it, but the reality was much worse.
Not gonna lie, I honestly forgot to screencap his 7th level up.
Strength, Speed, LUCK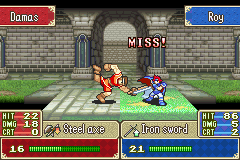 I am honestly not sure what I was worried about. The dude can't even touch Roy.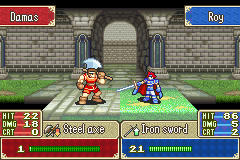 HOW DID YOU MISS THAT, ROY!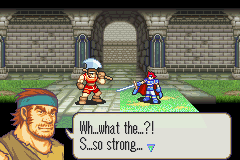 Die faster next time, thx.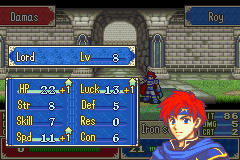 Oh hey, more luck, just what I wanted.
Next up: Chapter 2: This got real easy. [/details]