Just a little project i worked on the last few days. Its nothing special, but i am new into this and just wanted to try something. Thanks goes to @7743 for his great FE-Builder.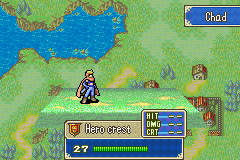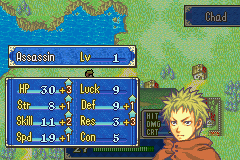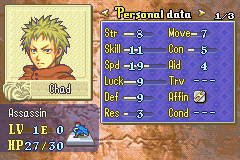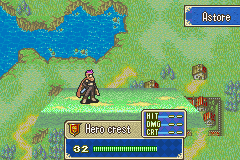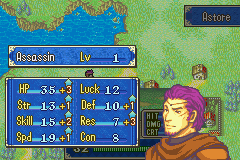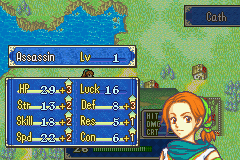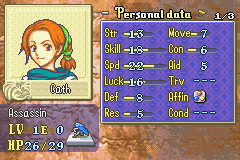 (Astore got 10 more LVs than usual in this example, its not like this in the actual game)
Credits for Female Assassin animation goes to moocavo and riku! (Thanks to @marlon0024 for telling me)
Some notes:
-Everyone got reduced growth rates.
-Assassins got the Swordmaster/Berserker crit boost. (As replacement for the Lethality Skill)
-Heroes Crest is the promotion item
-Please report any bugs!
Here is the ups Patch: https://www.dropbox.com/s/qrwumvdvm82me3z/FE6AssassinPatch.ups?dl=0
I want to make an entire overhaul for FE 6 one day. If i got enough motivation and time. But i will see. x)