I've got some drum problems and sadly Agros tutorial has met the force known as photobucket
As is the case, I can't seem to figure out how to kill these damn boops.
So anyone handy with a snipping tool eager to help direct where I'm supposed to find the offending note in the voice table?
I realized after making this thread about the music help one, so that's my bad.
So looking at it it was stating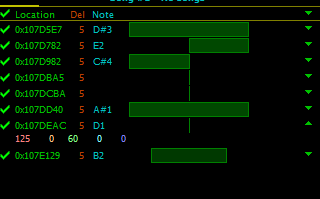 That is the offending drum track, but I can't figure out what instrument is causing the boops cause it doesn't appear to be showing up or I'm looking in the wrong spot. Also changing things off of square wave seems to be accomplishing nothing of any real effect.
And here is the .s file cause I forgot to link that.