MOD EDIT:
Original title: Y'all played Dark Deity? PSA: Don't.
Merged thread begins here.
/mod
Dark Deity just released a couple of days ago.

It's unfinished. The devs did not release it as Early Access, but they absolutely should have. They must have decided to ride the E3 hype because on the 15th the game was Coming Soon on steam and then it was just released an hour later.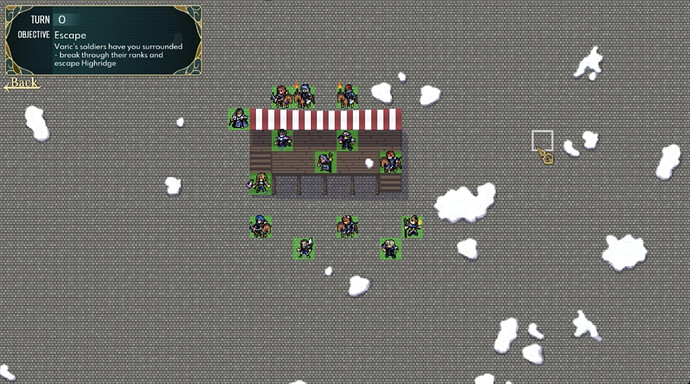 The maps are bad. Like. Really bad. The tweet above comes from Chapter 18. You'll have to play well past Steam's refund window to get that far.
The game has gorgeous character art. Many of FEU's best battle spriters contributed amazing animations to it.
Unfortunately, it amounts to lipstick on a pig. As amazing as the battle animations and character artwork are, the game plays like a mobile asset flip. Many skills lack descriptions. Characters speak like wooden puppets. The game uses a whole lot of bland exposition.
It's just bad. What a shame, I had it wishlisted for the past year, too. Thanks, Cyberpunk. Now everyone knows they can release total crap and still make money if they hype it enough.
This isn't a 1.0 release. It's barely even an alpha. Don't reward scummy behavior by developers.
LATE EDIT
Here is the final chapter map. It's 1% better than chapter 18, because while it might also be completely barren, at least the tiles have a few patterns built-in.
$20 game, folks. Twenty. Dollars.