It's that time of the year again, where you all vote on your favourite Fire Emblem characters to see who gets into the gacha. The top two males and females get overpowered alts too.
Post whoever you voted for down below. Rally support for your favourites. Try to push someone into the top 100. Who knows, they might just get a nice piece of artwork down the line!
FAQ:
What about the previous polls?
Round 1: https://events.fire-emblem-heroes.com/vote
Round 2: https://events.fire-emblem-heroes.com/vote2?locale=en-US
Round 3: https://vote3.campaigns.fire-emblem-heroes.com/
But where's Hector???
He already placed. We can't be doubling up.
Who are you voting for?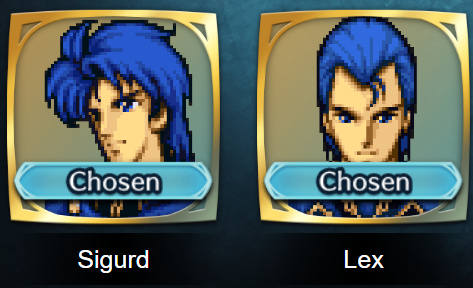 So far, anyways. Sigurd because I always start with him, and Lex because he's cool with his brave axe.
Gacha bad.
I don't care. Gimme my art.
Alrighty, have fun. I'll go figure out which FE4 guys to throw more votes at in the meantime.