I was in the middle of inserting songs with FEBuilder and I went through a long list of midis I had and after about 100 it just stopped working.
When I try to open Sappy now it just gives me this error.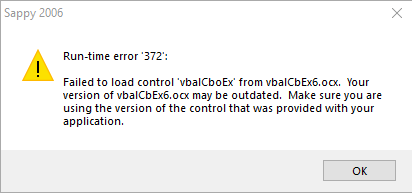 I looked up a few things with Google and it only took me to the tutorials on how to set up Sappy and none of them even mention this. They mention failing to locate it.
I've tried reinstalling sappy and the modded sappy and that didn't work. It continues to give me this error.
Any help is greatly appreciated. I'm hoping I'm just blind and missing something obvious and it's not something terrible.