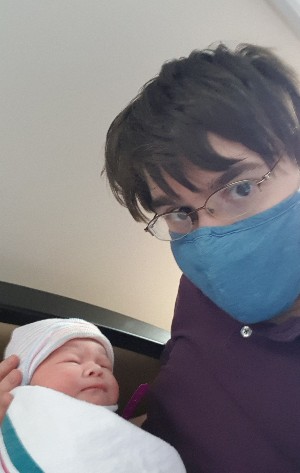 I reached S support and recruited my son. What build should he go with?
What class is he? That determines how we build him.
He better have inherited Galeforce.

ok but like for real congratulations!!! <3
So adorable! I would use him, no matter his stats
Congrats, Vesly! Hope everyone is doing well.
D'aaaaawwwwww
Congrats. Stay safe out there.
aww, congrats!
If his hair is blue start running, it won't end well for you.
Thankfully his hair is red, so everything is fine, right?
I think his class is Lord.
Congrats dude! Really exciting. I look forward to playing his project, TLP7: More Promises, in 17 years.
Congratulations! I became a new father in October so I understand the journey. It's a fun one!
Congrats man!
Galeforce and Aether. Good build for him.
anyway, congrats @Vesly
It would be really based if we could make the OP the most liked post on this site.
Only 80 more hearts to go!
Congrats Vesly! I can't come up with a good build, but I think he'll be a good unit as long as he does not fail his exams when he goes to the officers academy. Luckily for him, he has a good Jeigan/Oifey/Seth/Titania/Frederick on his side so his journey shall become a lot easier!