First of all, a lot of us are Romhackers, ones with a lot of experience and others with the time to do it or maybe both, but… why are we here? probably most of us have a different motivation, but i know almost certaintly no one have any profit in this kind of thing. So, refering to the title, what can this do for you?
In my opinion, it feels like this can make the people know about how making a game is about, obviously doing it in a really simple way because it have a base to start, but still with a lot of merit in between.
Explore the imagination of how tell a story, there's a lot of RH that have a really unusual way to tell a story of a game, and every RH i play is either like playing a vanilla FE game in someway, but unique in another.
And last but not least, it unify multiple way of think, especially in the FE community, you will know right away when someone understimate what you are doing because it's not made by IS, it's sad but in the other hand, there's people who can see in your project things that they actually want to see in a FE game, and even if its not official, make them feel good, and so the creator feels good as well.
A little fact, like 2 years ago, i was doing a RH, i didn't finished it, it was in spanish because is my birth lenguage, but a guy draw this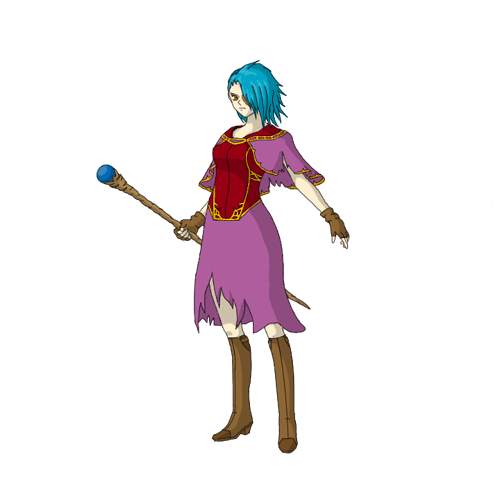 it's a character from that RH, it's name is Zafir, she was a Hotheaded and rude mounted healer, something alike Brady from FE13.
It was the first time i felt good, even if i left it, and i'm thankful to that guy, even if i didn't even remember his nickname. That's what RH did for me.
I just wanted to say this because i found that Art and felt nostalgic. Thanks guys