Wouldn't FE7 be amazing if you had to play it on a command-line? What's that? I'm sorry, I can't hear you over how amazingly awful this idea is.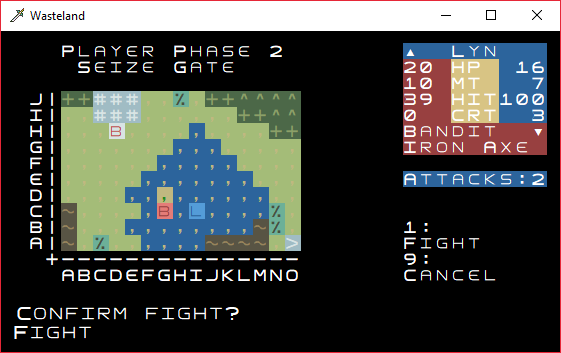 I had already started work on a Fire Emblem engine (I'd like to make my own game some day!), so since I had both means and opportunity, Wasteland was born!
---
SAQ
---
Q: So this is based on FE7? Is there a ROM somewhere in there?
A: It is based on FE7, but I have reverse-engineered every single piece of code in this darn thing from scratch! It took me over 100 hours to get to Wasteland v2.0.0, and if you're reading this and we're past v 2.0, it's taken some time longer as well!
Q: So what is it written in?
A: The engine code is C# and compiles into a .dll. The UI is a Windows Forms application, also written in C#. Friends, take it from me – don't write games in a Windows Forms application.
Q: So how much of FE7 are you going to remake?
A: Well, I started off wanting to do the first two maps, which I've got now with v2.0. Then I thought I might do the whole of Lyn's story. Then I realized I had made a poor choice by limiting the game area to exactly 15x10 and decided I'd stop before the first chapter that is a larger size than that (the 5th map, chapter 4).
The size thing isn't insurmountable, but it's a lot of work, and I'm not going to cross that bridge before we come to it.
---
The latest preview video: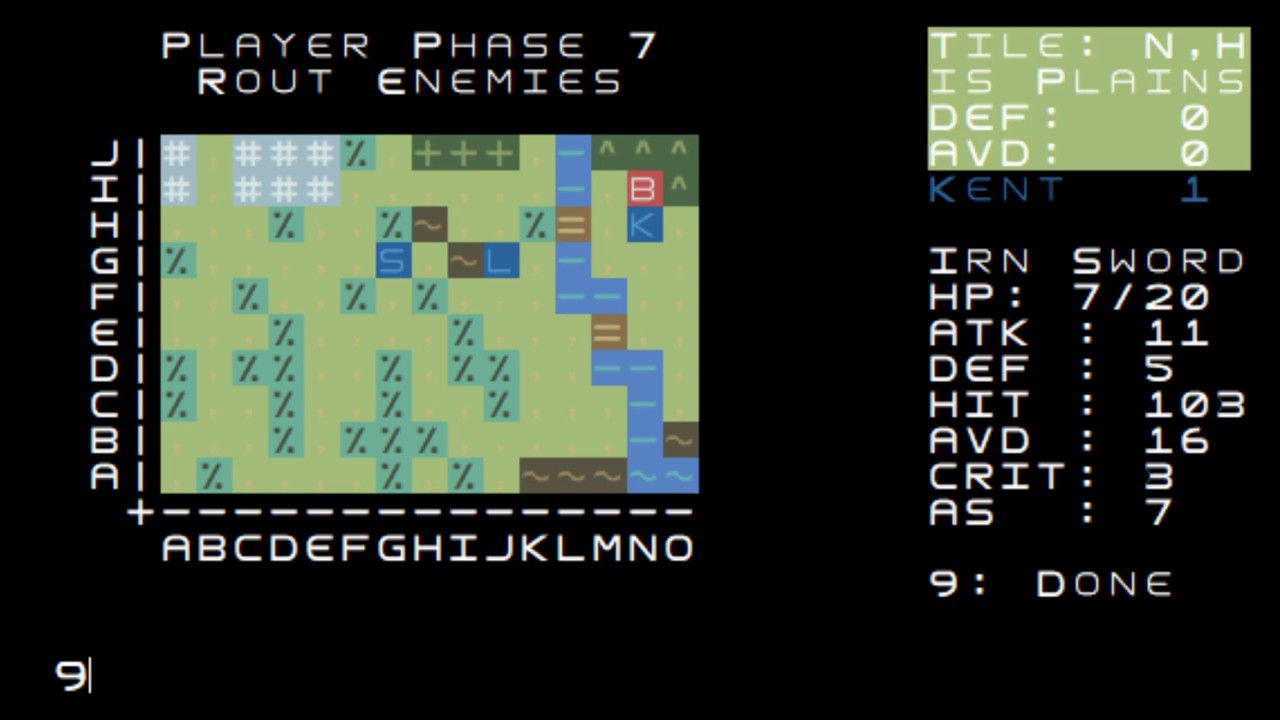 The latest build can be downloaded here:
Wasteland v3.0 - Microsoft OneDrive - Access files anywhere. Create docs with free Office Online.