Hi guys
It's been a while since me last post but don't think I was lazy
well at least not all the time though xD
This is what I've been doing lately:
The armored Dragon Lord

It comes with animations for all physical weapon types!
Addotionally I've improved the Bow animation.

preview

Credit:
Nuramon: armored versions, reworked bow anim
Great-Aether: for the waist armor
Feaw: repalette
The Blind Archer / Dei: original Axe and Handaxe anim
PrincessKilvas, Spud, Blue Druid: original Bow anim

I hope I didn't forget anybody.

https://www.dropbox.com/s/m0ijtificlslpg1/Dragon%20Lord%20(armored).rar?dl=0
[details=Greenteas Hurricane]I simply wrote the script for it for him.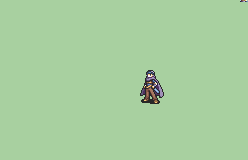 [/details]
That's all for the moment. I hope you enjoy what I did xD
PS: @Klokinator I think the Wyvern Lord repalette from Feaw is missing in the repository.