Hello!
I'm very new to hacking, and I'm wanting to make my own ROM hack! I'm not a great artist at all, but I managed to make a decent looking "Spirit" custom enemy, with a look based on the "Children" enemies from Risk of Rain 1.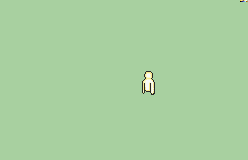 I thought I'd share the battle animations and sprites here, in case somebody else wants to use them.
https://drive.google.com/drive/folders/1klSXdz3HE1b_PpENi6r2svv8jqs3JAZb?usp=sharing
If you use it, credit me as "Meta4". Thank you! Hope you like it!