Hey, everyone. Sorry for the lack of SALVAGED-related updates this past year. Hopefully we'll have some animations to show soon! In the meanwhile, here's a small hack I've made on the side to help me with testing. It was so far used to test Salvaged Merc and Cav 2.0. I originally made it for private use, and I'm not really sure whether the community would appreciate this further than the novelty of it, so consider this more of a pitch than an announcement.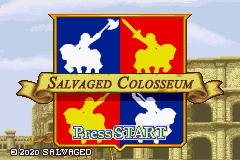 How does this help with animation testing? Firstly, the arena includes almost all classes (or, as many as I could fit, and excluding monsters), in order to test how animations interact (pierce frames, spacing), and secondly, weapons rigged to hit, miss, or crit.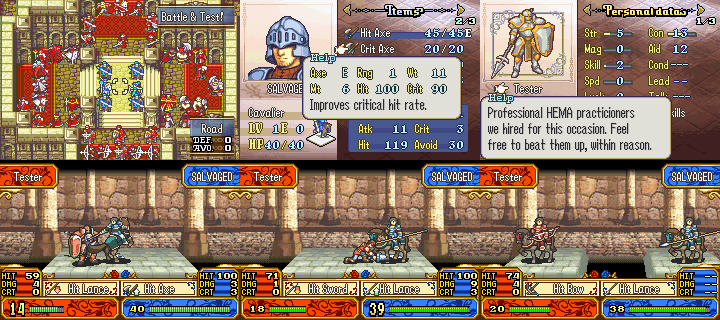 And lastly, a preloaded supply with probably every weapon you'd need.
So let me know what you think! Anything else I could add that would help in testing animations?