An unimportant hack that let's you play every different kinds of lyn. You got nomad trooper lyn, a magic user lyn, a tanned lyn, the cool lyn, the gotoh lyn, a better unit lyn, and alot of lyns.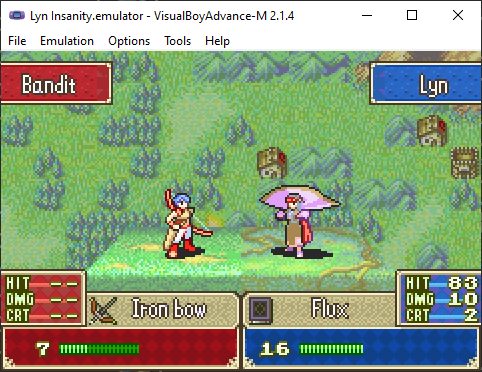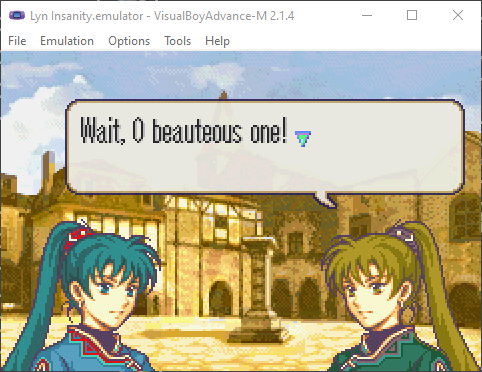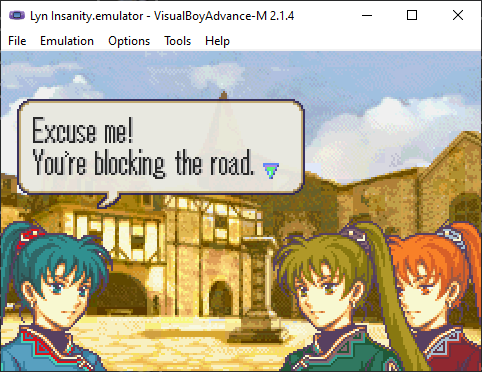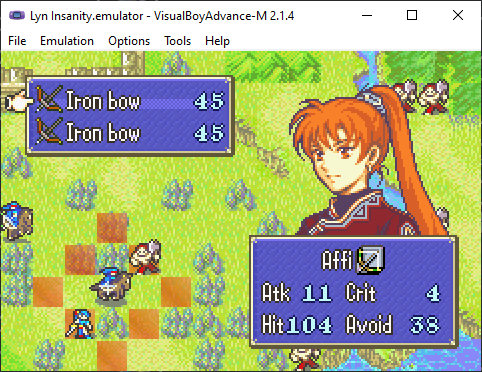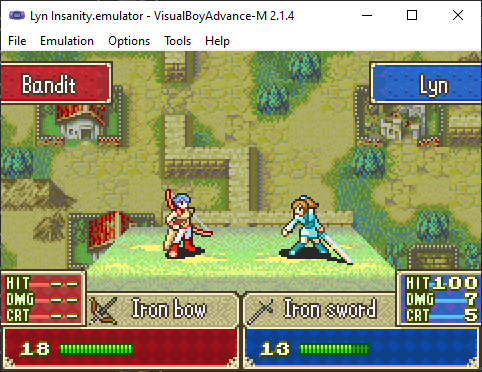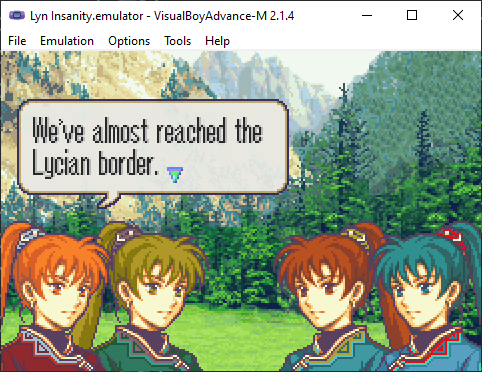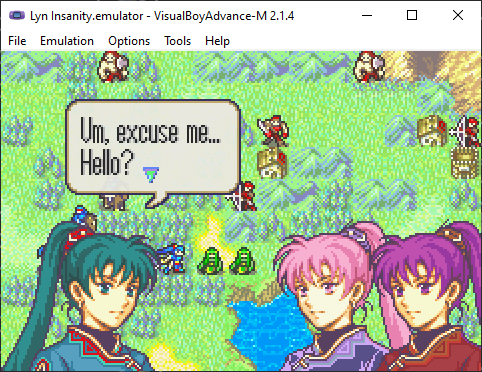 Features:
beat the game with sacae classes
slight gameplay changes
harder gameplay
black fang members now a complete threat
IMPORTANT!!!
only lyn and eliwood modes are playable, hector modes and kishuna side quests are unedited.
also skip cutscenes they might contain crashes and bugs.
Story is unchanged this hack is more focused only on gameplay.
report bugs or somthing whatever
Unfixed glitches:
*you must only promote eliwood lyn after cog of destiny if on eliwood and lyn modes or it could revert back to lyn's base class
https://www.mediafire.com/file/nf5o5pty4d1gc72/Lyn+Insanity.rar/file