Random placement event is now better optimized and forces units to be on grass. It does this by re-rolling coordinates until one is valid.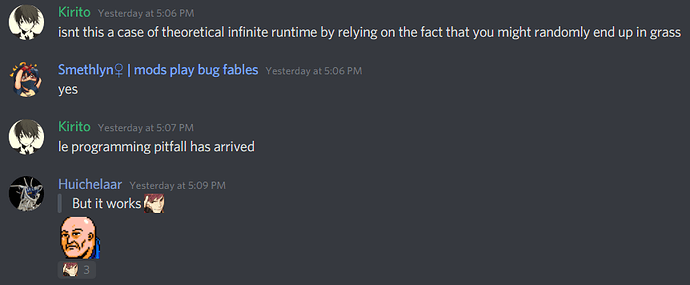 This seems to generally take around 4 seconds to randomly place 25 units on a pretty large map.
That's rather laggy, I feel. Ah well, at least it works.
Edit:
Finally figured out how to change which unit is which.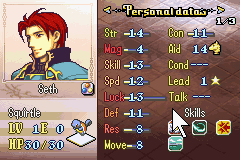 This event iterates through each unit to find a free ID. Here, Seth becomes Tethys (ID 15), and then Eirika becomes Seth (ID 2).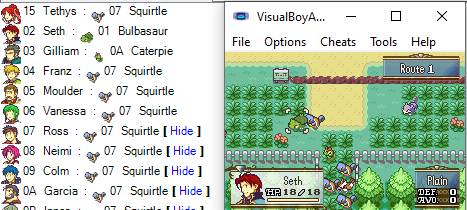 This was necessary for the capturing of Pokemon.