I'm not sure if I'll post here again, but I wanted to post a particular mug I made and starting a thread seems like the thing folks do. I'm hoping for feedback, as I would like to learn more about how to sprite bodies and armor. This is based off of a photo of a full suit of armor and is a bit of an experiment.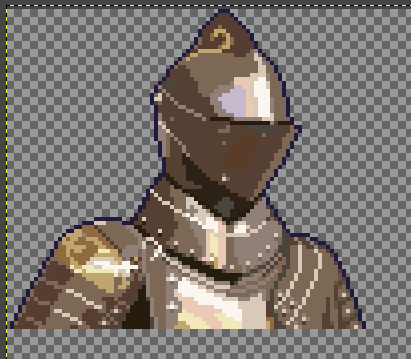 It is free to edit, as is anything I make.
I'm kind of curious if this would even work well in a hack, as it seems more photo realistic than a lot of armor seen in mugs.
Something I did notice, splicing a face to the armor, is that it's a little petite for most male faces. If I did this again, I might increase the size slightly and move the center of the image a bit further up.