Recently, I've been super hooked on Puyo Puyo. More specifically, Dr. Robotnik's Mean Bean Machine. It's a beautiful game visually, full of nice visuals, and charming portrayals of what were previously one-note mooks from the AoStH cartoon.
Wanting to do something with these characters, I put two stones together, and scrubbed them against each other until the creative spark came to me. That spark took the form of exactly what you expected it to.

(Mockup)



An eight chapter hack starring the opponents of Mean Bean Machine. Well, you probably didn't expect it to be exactly 8 chapters long. Unless you did. Either way, if you're still interested, stick around, I'm gonna drop a bunch of disjointed ideas on the floor and ask the folks at home (possibly you) to pick them up!
One day, Robotnik was tinkering with his Mean Bean Steaming Machine, scheming to the extreme about how he would one day bring down that vile hedgehog, when suddenly, RNGesus does it's thing, and whisks away the Doctor and eleven of his minions to a fantasy land. It's your job to help him get home, and perhaps conqueror/enslave/mechanize this strange land along the way!
Currently, I plan to include:
12 Playable Characters, each with their own animations and classes!
8 Maps + a Prologue!
Mediocre Gameplay!
3 Supports Per Unit!
The most I've done to flesh out my ideas is



Adapt every unit to a portrait based on their artwork in Mean Bean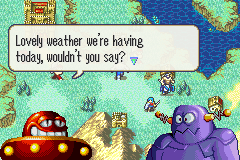 Write my first support chain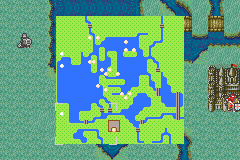 Design my first map (It's a lake map, groovy)


Make bases and weapon attributes for each character (They tend to be pretty low)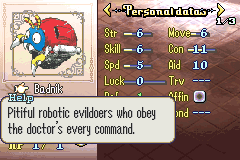 And envision some perplexing gameplay ideas. For example, Robotnik has the Summon skill, and creates Badniks to serve as damage redirecters.