Happy Independence Day to my fellow Filipinos! Truth be told, I actually finished the update for Chapter 15x four days ahead of schedule, but decided to wait until today for the 125th anniversary of the Philippines!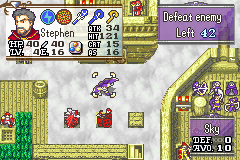 This airship map signifies the true end of Act 2! I'll be making Act 3 very soon!
The update also comes with a lot of minor changes to make the earlygame a much smoother experience, among other things. The screenshots in the Original Post have also been updated to showcase a lot of the content found in Act 2. Have fun!