I'm not quite sure what caused it, but someone playtesting a hack I'm working on told me that everything got messed up, and I went into chapter 1 and figured out exactly what.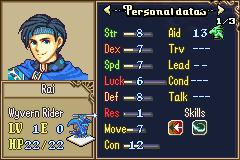 As you can see, the attack power of this unit isn't calculated properly, 8 Strength + an 8 might weapon SHOULD be 16 attack. But its not.
I used Rally Spectrum with the troubadour and that didn't change it either, so for some reason strength isn't being used in damage calculation.
Also, in the 2nd Chapter's battle preps: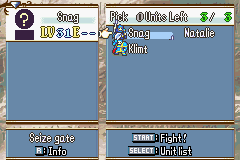 My ROMs have gotten glitched out before because of really strange things, last time I deduced it was because I either used a poorly formatted animation or I replaced the Entombed's animation, and I think this issue started after I replaced the Entombed animation in this hack along with other changes, so I think the Entombed might cause issues with ROMs, but do any experts know for sure what went wrong?