(This was originally posted in my art gallery mid last year and figured it better being posted separately than to be buried deep within that thread.)

Mountain tiles.

Tiles most used in creation of peaks.

Drawing out a rough line and then rendering it out using other tiles.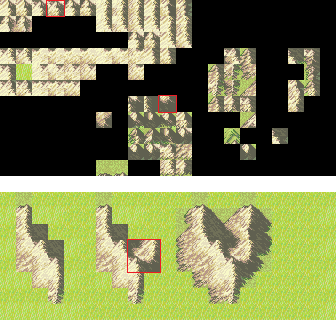 Using specific tiles to create a branching peak.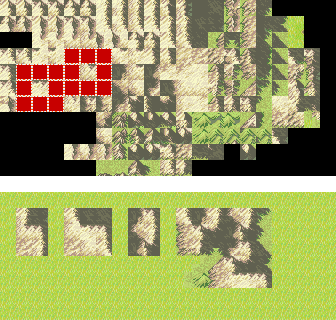 Two left chunks are using the tiles surrounded by red blocks, horizontal peak lines.
Third chunk uses shadow tiles to show how to start a new peak within complete shadow, or how to make a smaller peak.
Last chunk is a demonstration of using the trickier tiles to get a more advanced looking mountain range.
3x3 tile chunk previews: