Hey i looking for anyone on here to make me a custom portrait for me. And if anyone is going to make me a portrait here is how i want the portrait to look like.
First she should have Natasha face.


Next L'Arachel clothing.


Then Canas cape but i want it white and not purple.


Next she should have timeskip Marianne hair but much darker blue hair.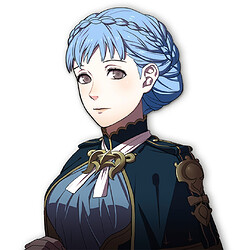 Then Brunnya earrings.


Next Tatiana headpiece jewelry.


And lastly Silque hat.

And one more thing i want there to be a second portrait. The second one should be the exact same one as the first one but this time without Silque hat and Tatiana headpiece you got all of that ok then.
Okay first portrait done now just got to make me the second portrait and we should be done.