Hi. I was on the verge of finally releasing a beta for my game, one that I've worked for a year or two on. However, in its final testing phase, I found a crazy bug. I'll let this image speak for itself: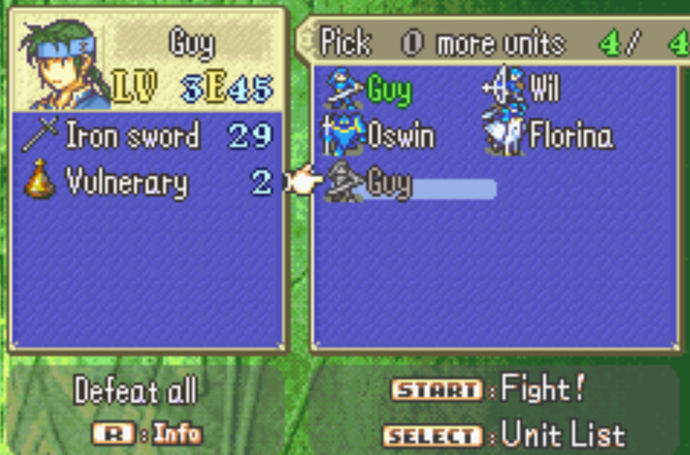 So, that bug is crazy, but I had no idea how to fix it, and I've done so much between each playtest that I don't know what I did to cause this.
So, I decided to remake my Rom. However, when I was testing the map sprites, I found this different bug in the remade ROM: https://i.gyazo.com/f25fdeeda346777b1c06b880c3181c25.gif
The only things I've done to this ROM are edit data values in Nightmare, insert events, insert maps, and insert map sprites. The "wait" bug only showed up once I inserted my event. With the standard Lyn mode event, the bug didn't show.
I'm at a total loss, and to be stopped by these bugs would be severely disheartening. If you have any idea as to what I can do to fix any of these bugs, I'd be really grateful. Also, if you need me to answer any questions, please let me know.
MOD EDIT: Snipped ROMs