Hello, fellow FE nerds!
It would be awesome, if you could provide some tips and advice for this first experiment. Thanks!
Introducing Test Subject One or short Tess: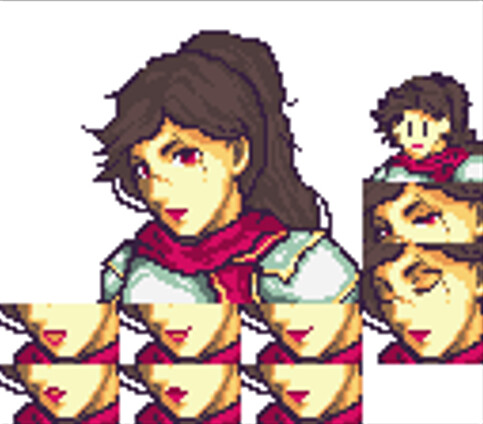 Modified version:

And I also have a question: I tried recolouring Eirika's battle sprite. I wanted to make Eirika's cape red but that also makes her hair red. Is it possible to go for the red cape and brown hair in Usenti or do I have to go for the brown cape?