Notice!: If you see a random blue unit that is not an actual character reload the chapter it is a bug that occurs at random.
Question: Do you guys prefer that i release updates in acts or chapters?
Bug fix update released: Fixed all bugs and made changes based on (Thegis) Feedback
thank you for your feedback Thegis!
My next hack. it will be updated when a new chapter or 2 is finished
not only that if you want your self insert in this hack.
then follow these 3 steps
1:post a link to the character and their color palette in the comments.
2:in the same comment tell me their class and 2 starting skills and weapons.
3:tell me if they are friend or foe and when you want them in witch chapter to appear in.
The hack is going at a nice pace but everything you see here and the promo act is subject to change.
Planned changes: Every character will have growths in the 25 to 45 with banes and boons.
Banes: 20 or lower.
Boons: 50 to 60.
A 1 chapter route split.
choose between a,
:rescue chapter: or
:defense chapter:
Ideas still being thought through.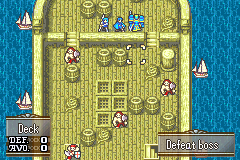 portraits made by. :Mako27: :Orihara_Saki: :Bwan:
Act 3 screenshots.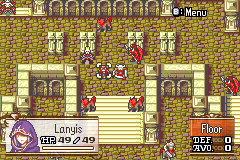 I have a Discord server join it on your own free will.
Updates will be posted there.