[Deleted Thread For Personal Reasons]
"Lyn and his team of knights"
TRAP LYN TRAP LYN
kkkkkkkkkkkkkkkkkkkkkk. I'm fixing it right now :v.
Why does Lyn have the same attack as Sain with a steel lance lol
Did she get all the energy rings and no levels in the main campaign or something
It's due support status growth. They have different status but their support level are all the same. Maybe I will nerf it later depending on gameplay results.
Nitpicky but, but using the ESRB image that says Content rated by ESRB is probably not the best way to show your content rating. I'd just say something along the lines of "On par with ESRB T."
A much better way to post your topic! Great job!
Some thoughts:
-When posting screenshots, post them as original-sized GBA images. Do this by using the in-emulator screenshot function, not by, um, actually screenshotting the emulator.
Normal screenshot:

Your screenshots: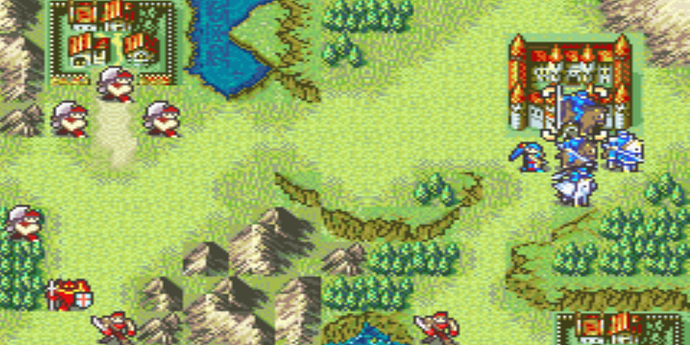 See how much bigger and uglier that looks? Not to mention it's a JPG which further ruins the image quality, plus it's stretched horizontally.
Also, worth mentioning:
*updates
Finally some good comedy. I can tell I am gonna enjoy this.
Hm. I'm going to fix those imagens and the update :v. Thanks for commenting :3.
Got that. ESRB may get angry at me too :v.
To everyone!
If you (yes, you who are reading this right now) see any glitches or grammatical mistakes feel free to show me. Also I'm always open to suggestions!
wow I unveiled a raven mode I've been working on for a few months a while after (or before I could've sworn this was released before raven mode) this not realizing what that looks like, man I have bad luck. Hack looks cool though
Cool. A new Sain hack. How many chapters will there be?
I'm willing to do 6 chapters plus 2 chapters of main characters preparations.