Hello and welcome to Mina's adventure!
What IS This?

This is a cringey fe6 fanfic being made in the form of a hack.
Why Did I Make This?

I wanted to make an fe6 hack, and wanted to do a side project, and thought this would be fun.
Features

Good Archers
New Units
Occasional New Maps
New Items
Still mostly just FE6… mostly
No Clerine so Elen is good now : )
Gwendolyn
Only one non-cannon character.
Screenshots
More Women.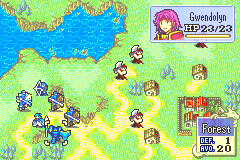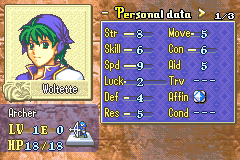 Old Faces From FE 6 And 7.

New Maps, And Remixed Scenarios.

Saul Bad??? Dorothy Good???

Oooh Mysterious MMMystery Subplot Oooooh.


[Yes that is an mlp reference]
Men In Skirts.

The Dead Live!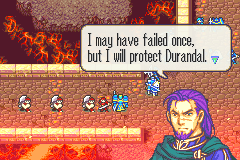 Download and Credits
Future Plans, Subject To Change

Talk Convos, [At the cost of Gutting Supports]
Western Isles will have massive change up ; )
Including all of Fe 7 Regalia in some way
A secret character