Hey y'all!
Well, way back when I didn't know a thing about credits, F2U, and all that jazz, I just downloaded a bunch of assets from every corner of the internet. Now that I've seen the light, so to speak, I'm currently clearing out my assets that aren't F2U and F2E.
And I came across these portraits.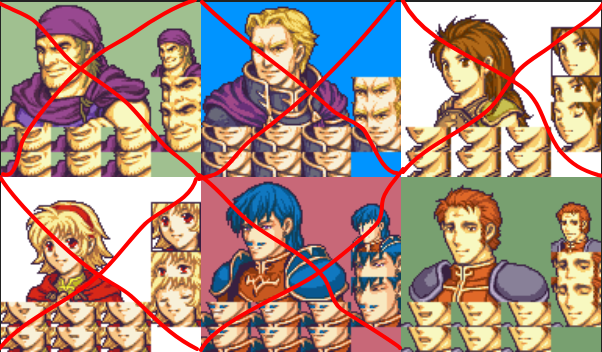 Edit: Progress update: 5/6. The X's repesents the portraits' owners are discovered.
I'd like to know who are the artists of these assets. Just to make sure if I have to thrown them out or not.
EDIT: Letting me know if the asset is F2U/F2E isn't required, but is appreciated!
Thanks!
-MegaCowsamMan