The image at 0x5B65C0:


Is used for almost all the menus and windows in the game.
TSA is used to arrange those tiles to create the menus and windows.
Here's a list of TSA pointers to edit some menus:
0xA17484 - Character Panel


0xA17744 - Objective (Seize/Misc. goal, 1 line)


0xA176BC- Objective (Rout/Survive goal, 2 lines)

0xA1742C - Terrain

0xA173EC - Trade/Rescue/Talk (Upper left part)

0xD7F92 - Trade/Rescue/Talk (Upper right part)

0xA1C8B4 - Unit/Animation Menu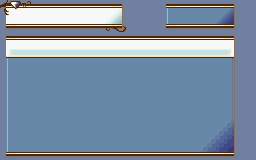 0xA98EAC - Map Location name

0xA98F30 - Current map location


0x5A09A8 - Battle Forecast (Simple)

0x5A0AEC - Battle Forecast (Detailed)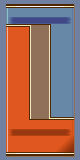 0x5A0D4C - ?


0x5ADF40 - Edit Teams (Link Arena)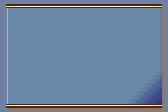 0x5AE190 - ?

0x5AE464 - ?

0xA2C4C8 - Sound Room (Left part)

0xA2C5A8 - Sound Room (Right Part)


0xA2C7A4 - Sound Room (Random mode)

That's all I could find, I'm guessing the other menus are drawn using a function. Or I really suck at searching this.
It would be nice If anybody else posts the pointers to the remaining menus or tell us how to edit the TSA of those menus without editing the source image.
Thanks to @7743 for FEBuilder, the tool I used for this.