I'm recoloring the Ivaldi animation blue in order to repurpose it for Starlight, and it's all going relatively well… except I can't find the palette used by these little floaty orbs that appear during the animation, like so: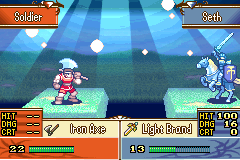 I guess one could say it's not a big deal, but I can't not notice that they now don't match the rest of the color scheme, and I can't seem to find the palette they draw their colors from in order to fix that. If anybody has any tips for fixing this, please do let me know, and thanks in advance!
Also, I know I could just do it as a custom spell animation, but I figure doing it this way saves space, so that's what I'd prefer if at all possible.