Hey All,
Hope everyone enjoyed the holiday season and had a restful New Year's celebration.
December was a slow month for development overall, but I have a few updates to share. I know the art quality in this hack is currently sub-par (and frames are missing, etc.), but thanks to Zaim/Zmr with help from Card, we have two new updates for characters that needed it badly.


Marlen (by Zaim)


Storch (by Zaim & Card)
Additionally, a few other changes:

Team SALVAGED cavaliers are now inserted! Here's how Marlen looks.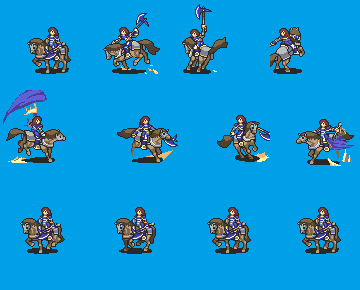 … And the new female edit available in the Repo! Thanks to flasuban for the edit to the original. This is Stina, an axe cavalier you will meet in Part III. Big thanks to KidCinder/Spear Doggo for the help on these palettes and many more.
The game now has 40 playable characters inserted w/ working supports (but not convos)
I received feedback on a few maps based on their flow, size, and difficulty, and made a few updates. Here are what the new maps look like. I've tested them out and enjoy how they play much more than before, and hope you do too: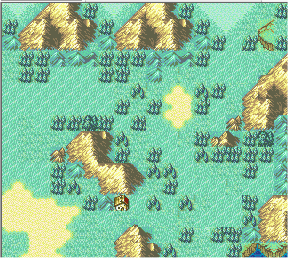 New Chapter 1-2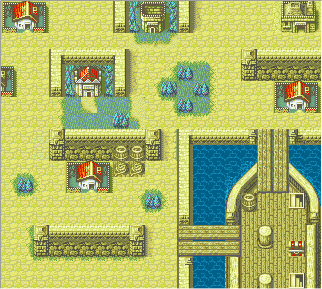 New Chapter 1-4
Additionally, the script for the entire game is now complete. I'll be going back and making edits, but the first completed draft is ready, and now it's a matter of inserting them.
Lastly, "legendary" weapons are now in the game, and attainable through a number of secrets and riddles that you'll need to solve on a few maps. I won't spoil too much, but there will be houses that give you clues to how to find the items and what task you would need to complete. The game is certainly beatable without them, but S rank weapons will certainly help make it easier. You'll be able to attain a few of them in Part I & II.
My goal for this weekend is to finish inserting the script for the final Part II map and continue testing it in preparation for release in the coming months.
Thanks again everyone for your support and feedback. Next update will (hopefully) be the release of Part II (18 total playable chapters), stay tuned!