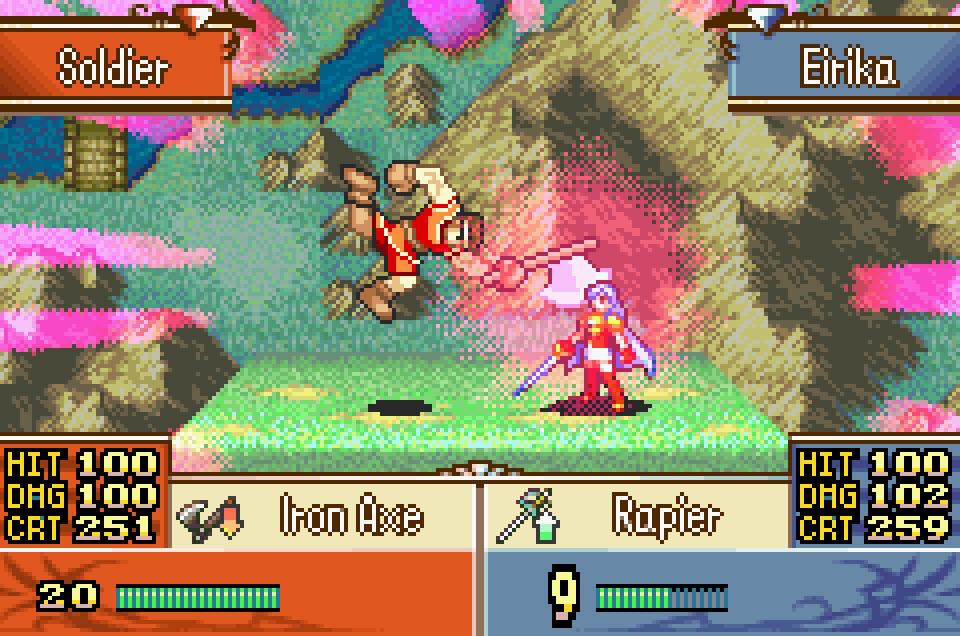 The most player phase focused FE8 experience you could ask for.
All weapons (except siege tomes/ballistae) OHKO.
Patch: https://drive.google.com/file/d/1owgVvqU9o3rwiQuuzaDBbryyEE_D3vqv/view?usp=sharing
damn where was this during FEE3
I didn't want to hog the spotlight y'know? Gotta give the low effort hacks a chance
I'm going to make the ultimate player phase focused game. There are simply no enemies (nor NPCs!) so that it's always player phase. Enjoy!
So the gimmick for this hack is mostly struck first, counter don't.
Cool! Now I can kill Amelia with more overkill than normal!