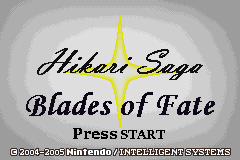 Hello, I am Breadfei, and this is the first hack I've publicly released on FEU. I've worked on this hack for quite some time with some reworks and edits, and eventually entirely restarting, but I've finally reached a point where I feel it's good enough to release a small beta version.
Blades of Fate follows the story of Princess Silvia, and her journey across the continent of Hyushinai. With chaos and peril looming over the lands, somebody must act. Silvia, the destined Lightbearer, has finally received her call.
Patches
Newest patch (1/15/23)
Note: I recommend playing the hack on mGBA. Other emulators may work just fine, but the hack was tested on mGBA. If you play on a different emulator, there may be bugs.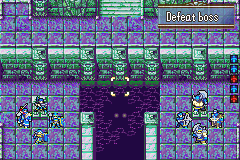 Features

30+ planned chapters, including several gaidens and paralogues (glorified gaidens)
A full functional world map, no skirmishes
SkillSystems, a hacking must-have
Weapon subclasses, most of which being locked to certain class types
Holdable items (to be implemented in later updates)
A party split lasting for 5 chapters
A potential postgame? (not super likely)
Full supports (to be added in later updates, for now support levels still increase)
Regarding the content rating

This hack may have some topics in the main story that may be triggering to some people. None of this content is mentioned in this demo.
The hack is not super tested at the time of release, minus playthroughs by myself for now.
If you wish to read all of the story, there are many characters that must be kept alive. As of the 1/15/23 release, only 1 character is required for main story.
Story characters (SPOILERS)

Minor dialogue changes:

Key story characters:
Credits should all be in the readme.