Hi FE Universe community!
I would like for my Falco Knight to be able to cast magic (light/anima) + use lances & swords.
I have the animations for it, however the coloring sequence for the magic animation does not match the color sequence of the lance and sword animation. I was able to recolor the wings black (of the vanilla lance & sword animation pallete) but I know that's not enough.
Here's the screenshot so you may understand what I'm saying: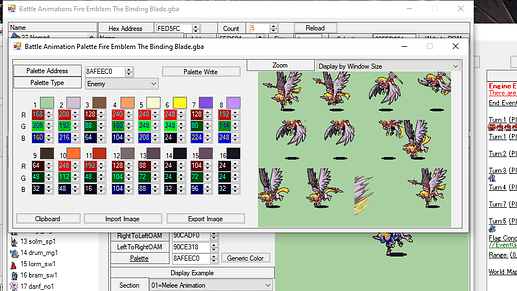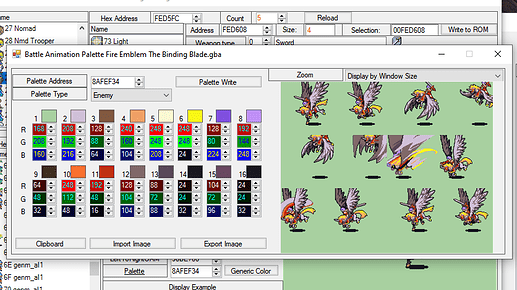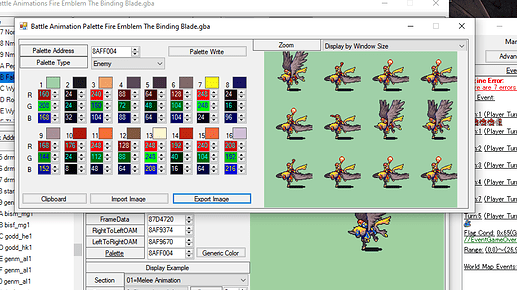 Could someone help me with this? What do I have to do to make it work? I can't find an animation which follows the same color sequence as the magic animation.
Thanks!