You, FEU knights...
get hyped
cant wait to see you struggle on TLP
Wow this looks nothing like the TLP I played.
Hate the custom music, but we'll see how it turns out.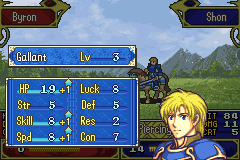 40% strength growth btw
It's like whenever the cameras are rolling, Shon's strength growth drops to 0%.