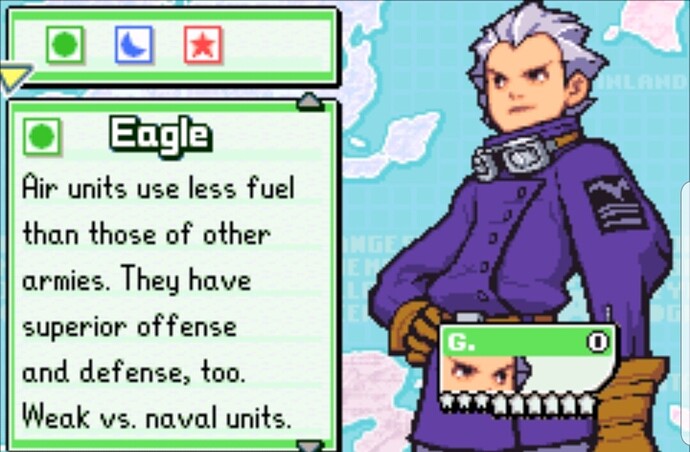 In Advance Wars some COs provide passive abilities, as above. If we were to have specialist commanders of armies in fire emblem, what abilities would they provide to all units? And what would their starting party of ~3 units look like?
Magician
Magic +3. Mage, Monk, Shaman.
Daredevil
Crit rate is doubled. Myrmidon, Pirate, Archer.
Mounted Madness
Mounts have canto+. Sword Cavalier, Lance Cavalier, Nomad.
Hoarder
Weapons with full durability in supply at the end of the chapter gain +10 bonus durability (max 63). Lord, Paladin, Merchant.