Since most of my animations aren't quite good enough for the repo I've decided to just post my things I make here.
Sword Derzerker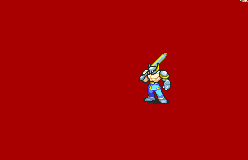 My first Fire Emblem animation I've made.
Sword Warrior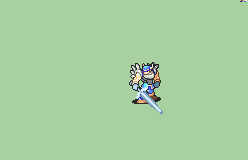 My second animation. Haven't dealt with trident sword…
Sword Rogue


The backflip crit Is something I added because I thought of the Thracia swordmaster.
What you say? Rogue's already have a sword animation? Pfft thats a shiv not a sword!
I made this one specifically for my new project I'm working on, which will have a unique animation for every character! If your wondering which character this is for it's for a Link inspired character, of course I'm bad at mugging though so we'll see if I make any custom ones.

A mug of XVI's I edited to my needs. I'm sorry I don't remember who made the original but if you want it taken off I will take it off.


Shirtless dude, based on Dieck