'Oh look another FE reskin' ~ hacking elitist no.3
'GhebFE but without anything that made GhebFE good' ~ woman at the post office
'FE8 got ruined. Hack with purple units and self inserts no.5691' ~ 3* Bartre
'What even is Fire Emblem anyway?' ~ b0b from LotF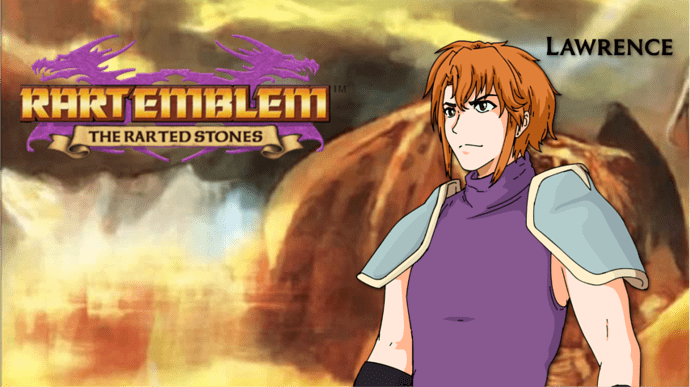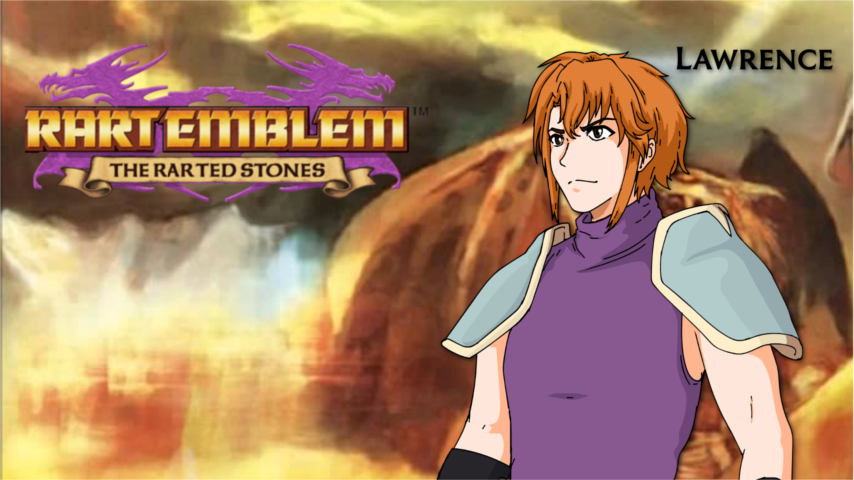 After being transported into a realm where he knows absolutely nothing and nobody, the unlikely hero Lawrence overcomes overwhelming odds and rises from the depths of despair to lead an army, find his friends and defeat the evil spreading across Magvel.
Over the past couple of weeks I've been working on an FE8 reskin featuring the offshoot community I'm involved in. With the death of Blazing Fooker - the previous attempt at a FE7 re-skin of said community – I took it upon myself to finally create what a fair few were excited and hoping for. The plan never was to spend a crazy amount of time on it, and I probably won't work on this much more unless it's fixing something game-breaking, as this was always just a fun project to learn some more about FE8 hacking. The fun times, jokes and laughter I had with my small team will outweigh any reception I get from this project.
Over 30 portraits were submitted for this reskin, and full credits are given in the doc included in the .zip. Feel free to let me know if there are any credits that have not been given or if you wish for an asset of yours to be omitted.
I wasn't originally going to share this hack here, but I had enough support and felt like being enough of a masochist to ruin 20+ people's community image in one shot, so here we are.
Now finally let me preface this by saying a few things:
This hack is not supposed to be serious. There are memes, jokes and references you might not understand, characters/users you might not know, and probably even some less-than spectacular difficulty. Do not forget this is essentially a heavily modified FE8, and if you're prone to being toxic about such things, then do not play it. I'm probably going to ignore your complaints unless they are genuinely constructive and/or important.
Special thanks and more info are included in the documentation in the .zip.
Screenshots: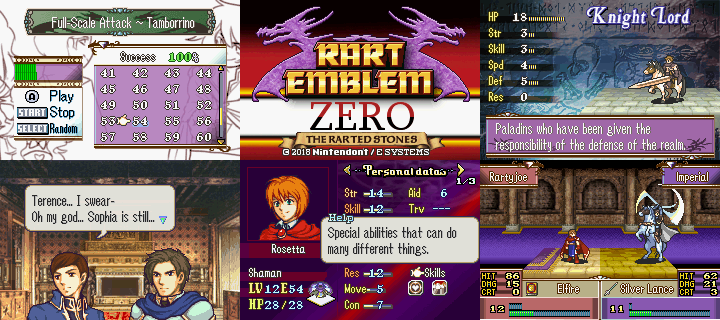 Thank you, and enjoy.
Content Warning: Strong Language
DOWNLOAD
the v1.1 download link was broken, finally got round to fixing it (rip halfway to famous link)