I'll go first,
Gundam + Fire Emblem
It's completely doable it would just require a lot of battle animations.
Star Wars Episode III Revenge Of The Sith (the video game) with Fire Emblem. Something I am actually considering for a future project.
Zombicide (a tabletop game) with Fire Emblem mechanic.
I don't know why, it just came in my mind before.
Also I think there's already an SRPG with modern/future setting, but don't know where to start.
Gran Turismo + Fire Emblem.
Tactical Fantasy Real Driving Simulator.
Sonic + Fire Emblem
The Chaos Emeralds function like the star shards and you need to get all of them to access the true final boss.
Been playing through live a live for the fifth time lately so… live a live,
Spoilers

7 short campaigns where you play as different characters in different settings, some of them solo campaigns without parties, each with it's little gimmicks, you go through the campaigns and level up and obtain items for them, then at the end they all get Teleported to a new setting where they all come together into a party (with that one obvious exception) and the player has to use their unique skills to fight the final and optional bosses, since that game has some campaigns where characters level up and get stronger and some where they don't it'd straight up give us jeigans and ests just from the already pre existing cast.
Super Robot Wars is kinda this and the format is honestly pretty dope (in response to the Gundam thing)
I never knew thank you so much!!
Ace Attorney.
I have no idea how this would work, but it'd be awesome.
This should go without saying coming from me…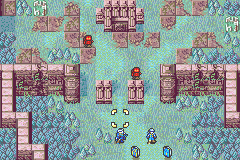 shin megami tensei x fire emblem
oh wait
one of the monkey paw fingers has curled
Dark Deity hehehehe MUAHAHAHAHHA