This is the issue: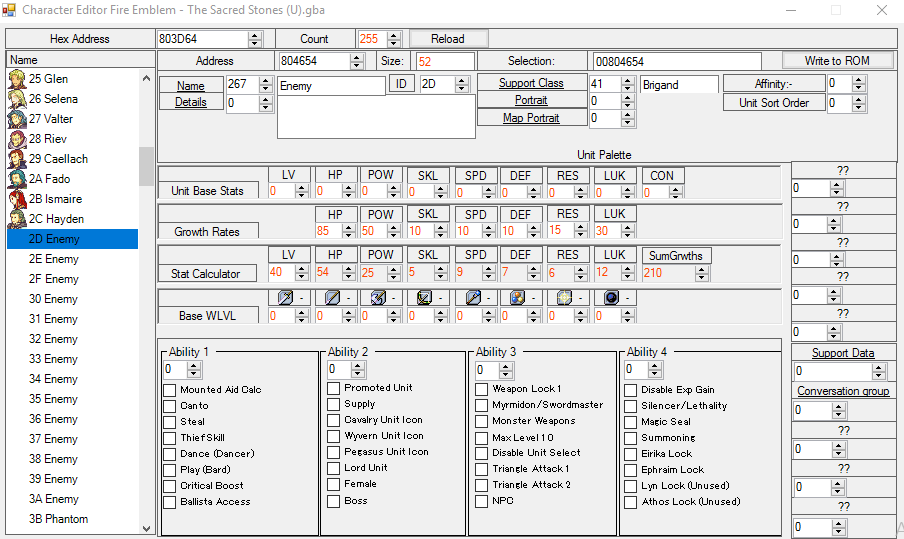 As you can see, there are a lot of tiles labeled "Enemy" on the character list. I get te hunch that those are associated to enemies we see in history mode to make slight variations in their stats from enemy to enemy, and seeing the various copies of Lyon, I can also tell this are the different versions related to difficulty.
The point of this whole thing is, if I were to make a character using any of those labels I would have to check wheter that specific unit with those modded stats is generated as an enemy whenever I use the unit placer?
Just to be clear, I haven´t filled all of the tiles yet, but according to the numbers for my hack I´m running short for the amount of characters I want to make so I could use the extra slots.